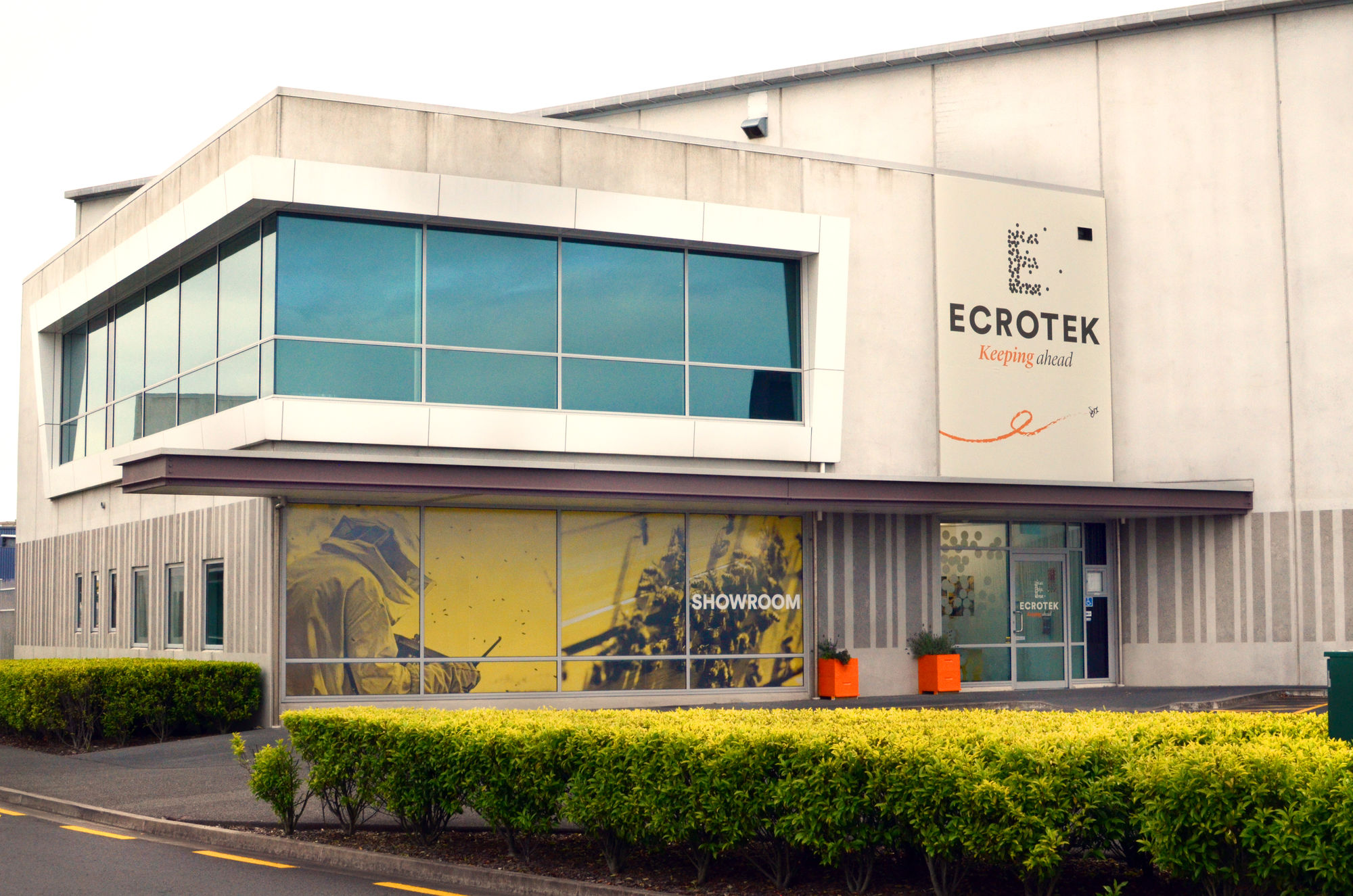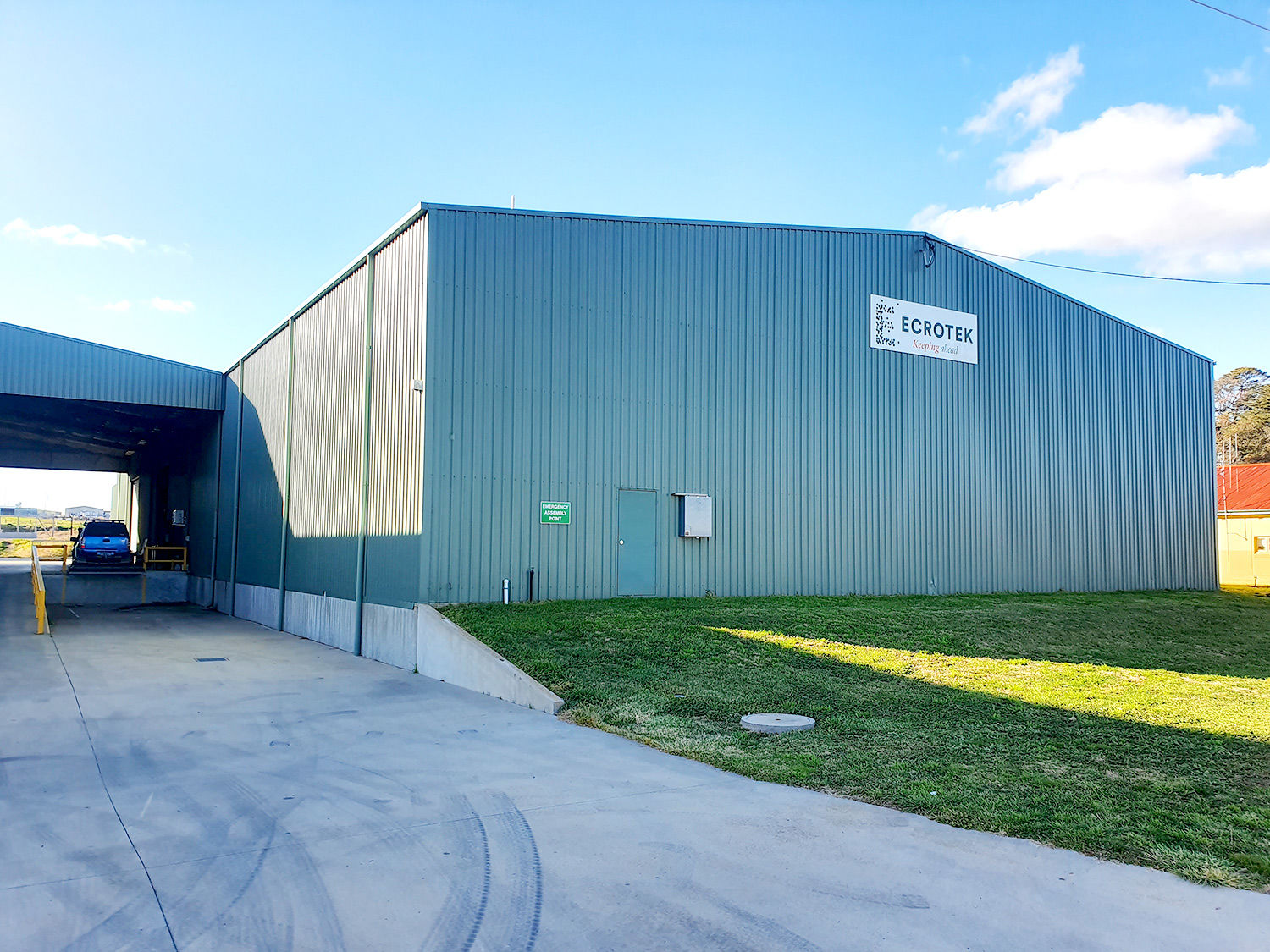 Three great teams
Ecrotek has offices and warehouse premises in Christchurch and Auckland in New Zealand and Blayney in Australia. We distribute beekeeping supplies throughout New Zealand, Australia and Internationally.

Ecrotek Christchurch has an inhouse machinist sewing hoods to bee suits, and a small team of wonderful workers.




Ecrotek Auckland was set up in the merger in 2015, and is where the majority of Ecrotek staff is based. Ecrotek Auckland specialises in wax spraying plastic frames, paraffin dipping, and assembling hiveware.




Ecrotek Australia was established in 2017 and is based out of Blayney. Customers throughout New South Wales are able to view product in our display area and collect orders from our warehouse in Blayney. Customers throughout Australia can also browse and buy product online.
Our People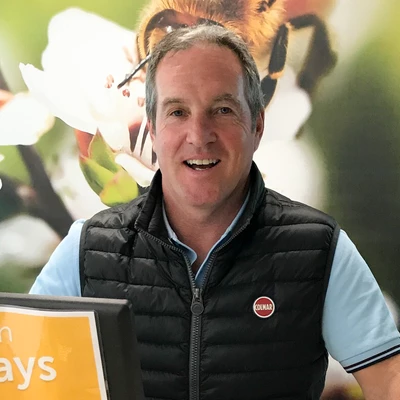 Dave Wrathall
CEO
Dave is a true-blue Kiwi, whose ancestor was a signatory on the Treaty of Waitangi (Ngati Korokoro). He made a beeline into the beekeeping business when he acquired Beetek, the 'tek' in Ecrotek. Dave loves travelling and sports – in particular ones that start with an S: Surfing, Squash, Skiing and Soccer.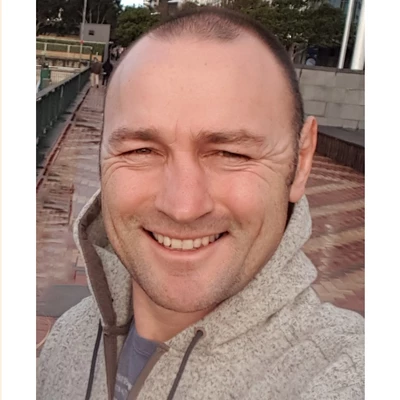 Greg Smith
Director
It's often said that Greg is a part time director and a full-time beekeeper, so if you want to talk beekeeping, this is your man! Heading the product and operations team, Greg is always busy finding out new ways we can help beekeepers. Kirsten Hyde
Marketing Manager
Kirsten has a background in customer marketing. Originally from the UK, Kirsten moved to New Zealand 17 years ago and loves the outdoor lifestyle. On a sunny day she can usually be found on the water enjoying sailing with her 3 children. She loves being active and is very excited about getting her first hive this Summer.
Amanda Thomas
Customer Services Manager
Amanda hails from Auckland, has a background in graphic design and marketing and is Ecrotek's Customer Services guru. She keeps busy at home with baking, gardening, interior design and spending time with family & friends.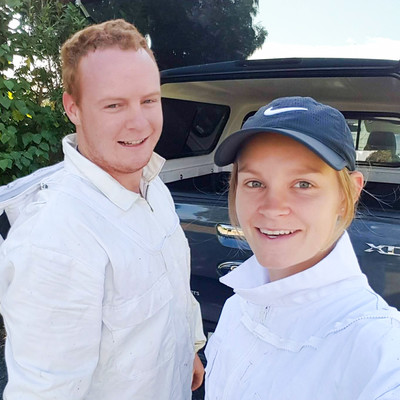 Adam Rundle
Business Development Manager
Adam is responsible for building relationships with Ecrotek's customers, which is fitting, as his passion lies in beekeeping. He has a real love of the outdoors – enjoying mountain biking, tennis, golf, hockey, boating – and getting away for the weekend with family and friends.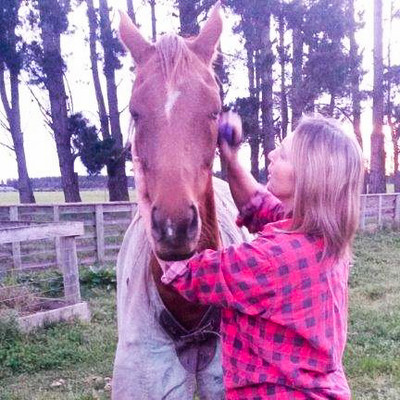 Kathy Anderson
Customer Service/Warehouse Dispatch
Kathy works in the retail shop and greets all her customers with big smile. Her spare time sees her busy with horses, two grandchildren, and bees. Kathy loves of all sorts of hand crafts – from spinning wool to making her own creams and remedies. She also enjoys oil painting on canvas and occasionally bee boxes!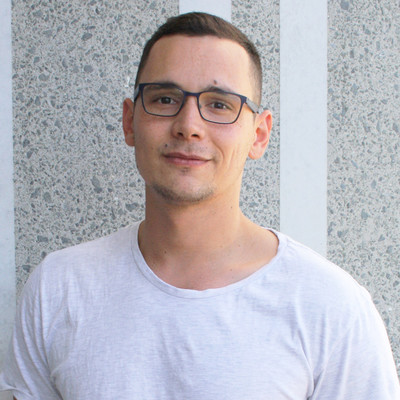 Alistair Binney
Innovation Manager
Alistair was brought on board to future-proof Ecrotek. He is responsible for New Product development and exploring bee and hive research. Born and raised in Tauranga, Alistair has always had a passion for nature and the outdoors. He is a hobbyist beekeeper and in his free time enjoys eating burgers, and going to the gym.
Jo Mason
Accounts Receivable
Jo has a background in Credit Control, and she now takes care of Accounts Receivable at Ecrotek. She lives in rural Auckland with her husband. She has her hands full with three children, and their pet cat. Her interests include camping, kayaking, bush walking, and catching up with friends.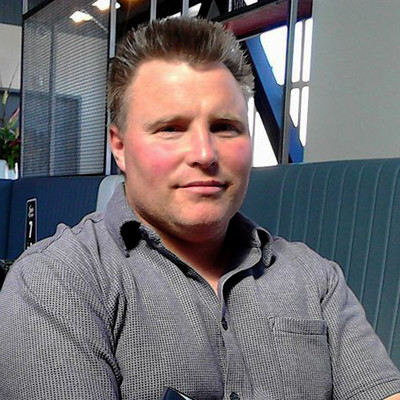 Andrew Fisher
Logistics and Distribution Manager
Born in the UK in Devon, he came out to live in NZ with his parents when he was seven years old. When he's not working he enjoys spending time with his family, playing Xbox with his boys, kayaking, quad biking, and watching science fiction, action movies and any sport where England or New Zealand are beating Australia of course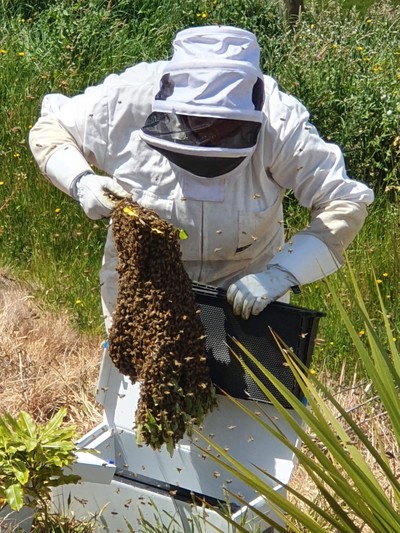 Laura Marsh
Customer Services
Laura was born in London UK then moved to Kent at a young age. In 2017, she made the big move to NZ with her family. Her adult life has revolved around animals with 12+ Years as a Zookeeper and now she is an avid hobbyist beekeeper with 12 hives! Laura loves to learn new things when possible and help other people learn. Aside from animals, she loves to cook and bake and spend time with her family.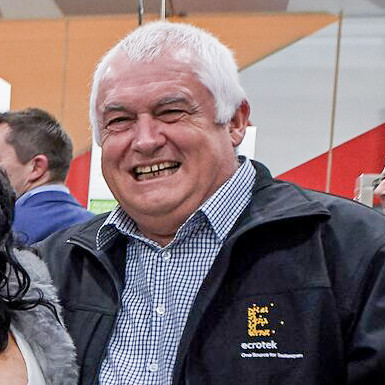 Simon Ellis
South Island Business Development Manager
Simon is the eldest of four brothers born and bred in Dunedin. He spent 10 years in Ski retail, before a 2 year OE stint, and then moving to Auckland to become involved in the textile industry. When not touring the South Island in his Ecrotek ute, his hobbies include snow skiing, fishing, golf, and curling.
Will Armstrong
Country Manager - Australia
Will grew up on a farm where his family ran a merino sheep stud in the Central Tablelands of NSW. Will remembers Michael, a local beekeeper (who remains a close family friend to this day) bringing in his bees when the yellow box and stringy bark was flowering - and he remembers how good the honey was! Will has been involved in agriculture his entire career, primarily working in livestock and horticulture. Having worked for Ecrotek since 2017 he now has his own bees and often has to drag himself away to do some 'real work'!
Gary Sanders
Operations Manager - Australia
Born in Liverpool England this red blooded Scouser came to Sydney Australia with his parents and sister and brother in the mid 70's. He has worked in many industries and countries including Africa, Indonesia and Papua New Guinea in various operational roles. Gary and his wife Josie have now settled on a few acres outside of Orange NSW, turning it into a highly productive small farm which includes a Stone Fruit Orchard, Olive Grove, Citrus Trees, Shiraz vineyard, a very large Vegie Patch, Herb garden, many perineal and rose gardens, chooks , and yes, a couple of Bee Hives.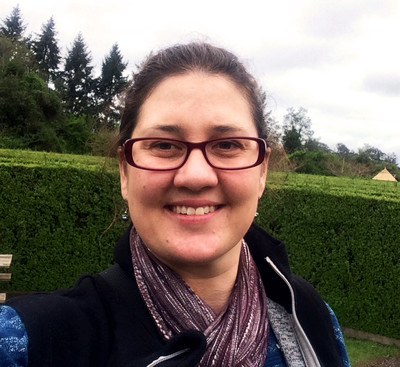 Di Cullen
Customer Service - Australia
Di grew up on rural properties and loves camping and all outdoor adventures with her family. She has a background in accounts, office admin and the hospitality industry. She loves gardening and cooking and can't wait to get her own hive to help her veggie garden. Di is Australia's Ecrotek customer service guru.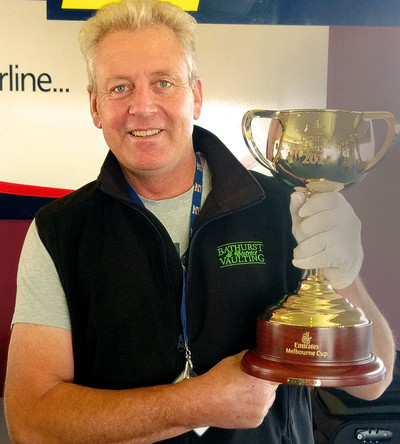 David Sykes
Warehouse & Logistics - Australia
Having grown up in central NSW on a Beef cattle and grain growing property, David has had for most of his adult life been around Agriculture either as a producer or has worked in areas that support the industry. He is a 7th generation of 'off the land' people from his family. He and his family live on a small farm in the Central Tablelands of N.S.W. and continue to engage in food production on a small scale. David took up the opportunity to be a part of the Ecrotek Team in early 2019 and has enjoyed the challenge of learning the process and nature of Beekeeping along with meeting and understanding the needs of Beekeepers in Australia. 'I got my first hive last spring and am looking forward to growing my hive numbers. It is so interesting and satisfying'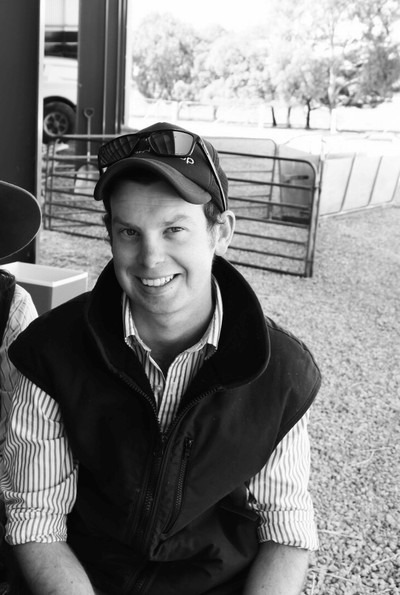 Jacob Heard
Business Development Manager - Australia
Having grown up in Southern Victoria on a Sheep and Wool farm agriculture is in the blood. Although beekeeping is new to Jacob, it has become a major interest and he can't wait to have a hive of his own. With a background in Merchandise and Business management Jacob looks forward to developing relationships with clients and working for them to get the best result possible. Jacob is always up for a chat and here to help!